TALK WITH MAC! He cares! He listens! He can help you!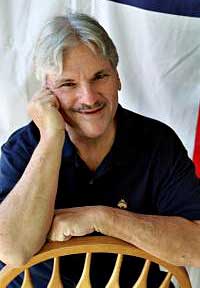 Mac is here for you! And he has been for all bi guys and bi-curious men worldwide for over twenty (20) years.

You can Email MAC directly right now at bitxnmac@msn.com, and he will reply to you personally and promptly as soon as he can. Some days are busy, some are slow but he will reply as soon as possible.

After an Email, or two ,or three, you may want to consider an hour long, one-time only, private phone consultation with Mac. This consultation can be about concerns surrounding your sexuality and/or the Bi Men Network, your personal needs and your own individual life situation.

Mac cares, and he listens! The Bi Men Network and Mac are here to help you and have been doing so online continuously since 1998. Please feel free to take some time to explore our Bi Men Network website that has information and many resources readily available for all!

If you wish to have a one-on-one consult with Bi Men Founder MAC McCLOUD, please Email him directly now at:bitxnmac@msn.com.

And always remember that now that you have found the Bi Men Network, You are NOT alone! and "Be Bi, Be Happy!"
The Bi MEN NETWORK is wholly supported by member contributions. To make a contribution, large or small, click now to our CONTRIBUTION PAGE at www.bimen.org/contributionpage.htm
THANK YOU!

Best Wishes,

MAC McCLOUD
Founder
Bi MEN NETWORK
www.bimen.org